COMPLEXE SCOLAIRE LES MOISES
A large number of Congolese children do not have access to good quality education; 2.5 million children of the primary school age are not in school. National data indicate that only 67 percent of children who enter first grade will complete sixth grade. Of those who reach 6th grade, only 75 percent will pass the exit exam. The provinces of North and South Kivu, where we are located, has the lowest percentage of school-going children in the country: more than 42% of children have never been to school.
This has a big impact on our country. Those with low literacy skills are far more likely to live in poverty, because of later unemployment or low salaries, and they face more health problems than educated people. The crime rates in society are higher when there are more uneducated people. In the village children are more likely to join army groups. There is a higher rate of alcohol abuse among the uneducated people. And the children of uneducated people are more likely to not go to school or not finish school. All this affects the next generations as well as the families and nation.
We have started the primary school "Complexe scolaire les Moises" (Moses school) in 2016. The school is located in Kashongolere, a village in the province of South Kivu, DR Congo. Starting with only two classrooms and two teachers we grew to now having 190 children receiving primary education in 6 classes. We have 6 teachers and a director receiving monthly income. The children we are taking in did not have other opportunities to go to school. Some of them are orphans. Some have lost their father due to the ongoing conflict or disease. And all of them live in extreme poverty, not being able to pay school fees and school uniforms.
We will continue to build. We have added a 6th grade classroom in 2019. We also want to start vocational training for the children who finish primary school. These trainings will be fitted to fullfill the needs of the community. This include training for nursing, nutrition and construction.
WHAT WE ACHIEVE
We have seen many lives changed over the last years. Since the start of the school 170 children have been able to start or continue primary school education. The five teachers and the director have been trained during the summer retreat how to use children's books, how to engage children in the story, asking them questions and teach them to retell the story in their own words. During the training there was also a focus on making a lesson plan. And we shared the vision to train the children to think for them selves, encouraging them not to just repeat what they are taught but teach them to reason and discuss.
Two times a week the children receive school breakfast to improve the nutritional state and help them engage in the classroom.
We built a director's office with a library and with the donation of French children's books from Biblionef; the kids now have access to reading, which opens a whole world for them.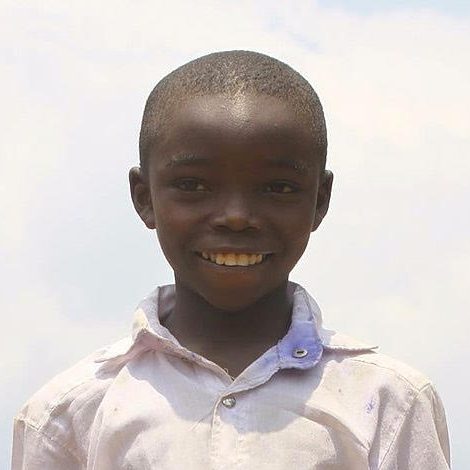 Vincent is a boy from a family of 8 kids. Only one of his family started school but stopped in grade 1, which means none of them knows how to read and write. His father passed away and one of his elder brothers is in prison. To break that circle we took Vincent in our school, he is now in fourth grade. A miracle! He is the first in his entire family to get this far! We are committed to give Vincent a different perspective about life and future!